Signs You Need New Water Heater Replacement
Age: If your water heater is over 10-15 years old, it may be time to consider a replacement. As water heaters age, they become less efficient and more prone to issues, such as leaks or reduced performance.
Rusty or Discolored Water: If you notice rusty or discolored water coming from your faucets, it could be a sign of corrosion inside the water heater tank. This corrosion can lead to leaks and potential water damage.
Strange Noises: If your water heater starts making loud popping, rumbling, or banging noises, it could indicate a buildup of sediment in the tank. Excessive sediment can reduce the efficiency of the heater and shorten its lifespan.
Leaks or Moisture: Any signs of water pooling around the water heater or dripping from connections or valves should not be ignored. Leaks can indicate a faulty tank or failing components, and immediate action is necessary to prevent further damage.
Inadequate Hot Water: If you consistently experience a decrease in hot water supply or lukewarm water even when the heater is running, it could be a sign that your water heater is no longer functioning properly. Factors such as a failing heating element or sediment buildup can cause insufficient hot water output.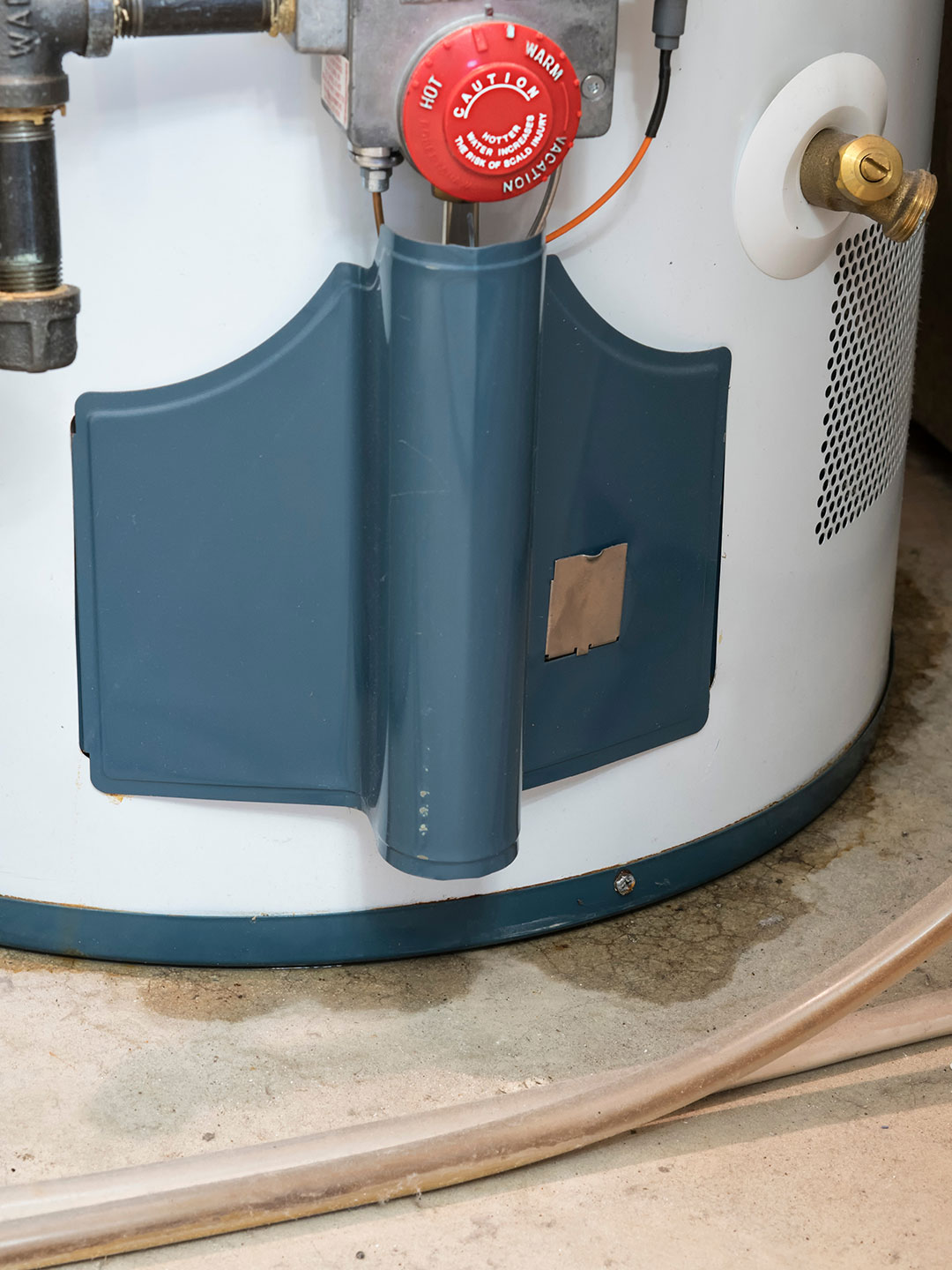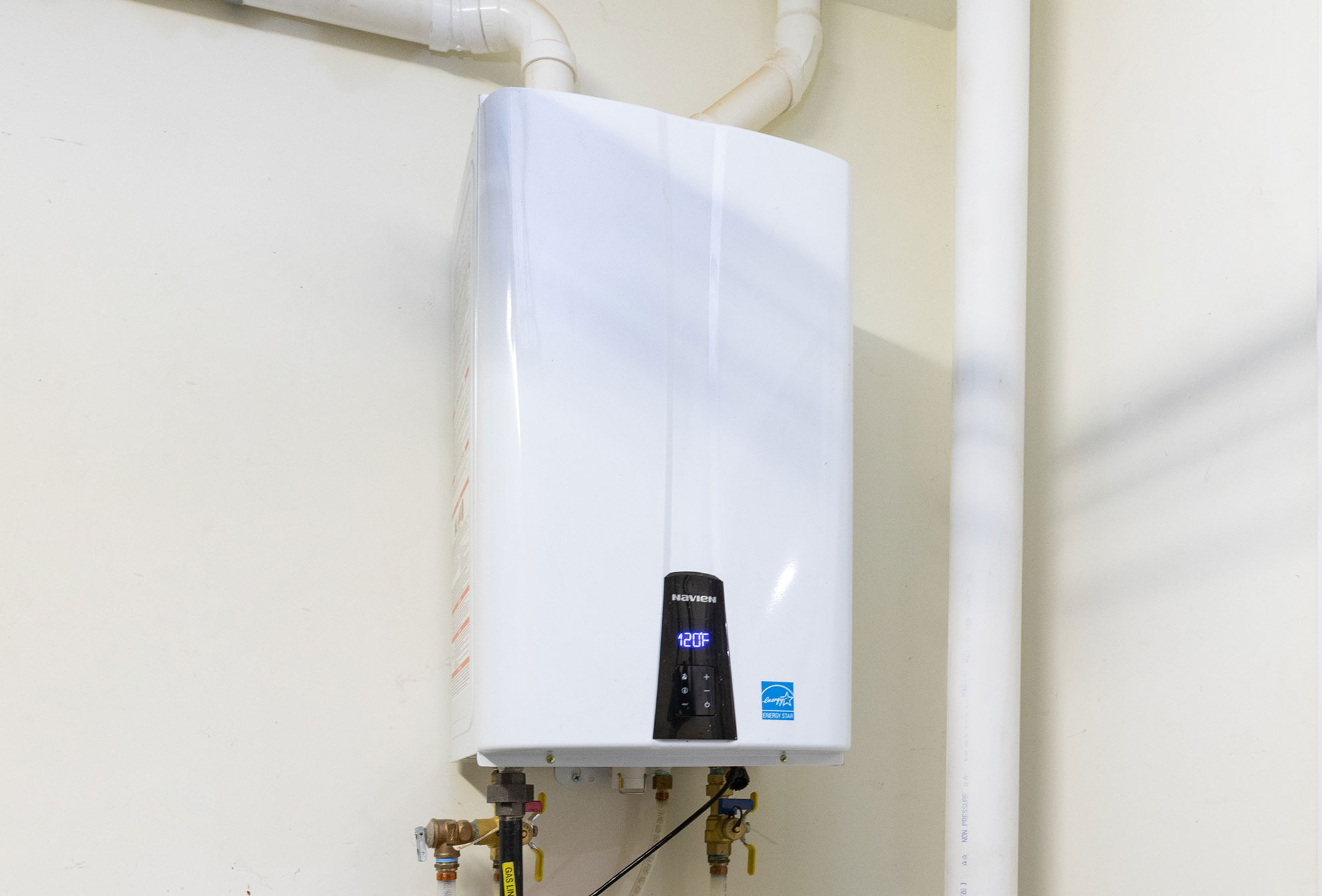 Types of Water Heaters
Traditional Water Heaters: Much like the model you probably have today, traditional water heaters utilize the existing main water supply and store hot water in a large tank. While advancements have enhanced even the most basic tank designs, the fundamental purpose remains unchanged: the water is stored at a hot temperature and readily available for use, although it requires replenishment after heavy usage.
Tankless Water Heaters: Tankless water heaters, on the other hand, heat cold water on demand, without the need for storing it in a tank. These units are compact, durable, and energy-efficient compared to traditional models. They eliminate the need for hot water storage and can help you save on repairs. 
We install top-of-the-line brands like Navien and A.O. Smith water heaters. 
Our A/C went out on the hottest weekend of the summer so far. I called the on call service due to it being a Saturday morning. I explained what was happening and they said that they could squeeze us in the afternoon. They called back 10 minutes later and said they were on the way. Comfort Solutions had us up and running in no time. We appreciated their promptness since we have a 5 month old son. I have recommended Comfort Solutions to many of my friends since we had our unit installed. All around a great company that cares for the customers.
Chad Weidemann
Homeowner
Reasonably priced, very professional, and very helpful. I call on these guys each spring and fall to clean and inspect my central air and furnace. And they have helped me on a couple repairs in the past, I've been doing business with them for many years!
David Olsen
Homeowner

Dedicated to making your home safer, more energy efficient, longer lasting, and ultimately more comfortable than the average residence. Serving the Cedar Rapids Area.