We are dedicated to making your home heathier, longer lasting, and ultimately far more comfortable through the science of cutting edge energy efficiency solutions.
-Matt HoskinsComfort Solutions CEO
About
Us
Comfort Solutions is the only company in Iowa that offers a total home comfort package. HVAC, Insulation, Energy Audits, and cutting edge AeroBarrier all under one roof. Combining expertise from the worlds of heating & cooling, insulation, air sealing and energy audits, we are dedicated to making your home safer, more energy efficient, longer lasting and ultimately more comfortable than the average residence.
We understand comfort is custom and we have the experience to tailor our services to your specific needs. Fixing problems comes down to understanding how homes operate as full energy systems. Our professionals have the experience and ability to test and analyze all factors that might be negatively influencing your home. As we always say, "if they aren't testing, they're probably just guessing."
Matt has enjoyed a career in construction for almost a quarter century. After attending college at the University of Iowa, he began his journey in the industry, as a first responder catastrophe insurance adjuster. He wrote estimates and scopes of work for rebuilding homes after flood, fire, earthquake and hurricane disasters. In 2005, Matt was one of the founding partners of Arctic Insulation in Cedar Rapids Iowa. Following his passion for building comfortable homes, Matt became a certified RESNET Energy Rater in 2007 and helped form an energy consulting firm – The Element Group. Over the last decade he has continued to push the organization towards its mission to provide total home comfort by leading the efforts to bring premium HVAC design & installation services plus groundbreaking AeroBarrier technologies to our organization.
Alex's career in the home comfort industry began in 2006 when he joined Arctic Insulation in a sales and project management role.  While becoming more educated about the effects of insulation and air sealing on the comfort and durability of homes, Alex made the natural transition into the world of energy efficiency consulting by getting certified as a HERS Rater early in 2007.  He partnered with Matt Hoskins in forming an energy efficiency consulting firm, The Element Group, later that year.  In the subsequent 10+ years, Alex learned that insulation, air sealing, heating, cooling and ventilation need to work together to complement each other in order to provide the most comfortable homes possible.  He helped facilitate bringing experts in each of these industries together under one roof through a merger between The Element Group and Arctic Insulation, the acquisition of Comfort Solutions HVAC, and entry into the emerging, cutting edge air sealing industry with Midwest AeroBarrier.
services
The mission of Comfort Solutions is to ensure Iowans are happy and comfortable in their homes. Because of our dedication to our customers, we offer an effective total home comfort package from experienced professionals. From running diagnostics to correcting problems, your comfort is our number one priority. We offer energy audits as well as provide 24/7 emergency services to make sure your home is not only running efficiently, but is also a safe, comfortable haven for you and your family.
GET A FREE QUOTE
solutions
for

HVAC

INSULATION

AEROBARRIER

ENERGY AUDITS

indoor air quality
HVAC
Comfort Solutions has been a fixture in Iowa for 31 years as a premiere Heating and Cooling provider. Originally started as Banks Heating and Cooling in 1988, we have been helping our customers with their Heating, Cooling, Ventilation and Water Heating needs for over a quarter century. In 2003 we changed our name to Comfort Solutions to more accurately describe our mission of making Iowans more comfortable in their family homes.
GET A FREE QUOTE
FREQUENTLY ASKED
QUESTIONS
Just because your heating and cooling system is functioning doesn't mean it's working at peak efficiency. Typical installed equipment only operates at 55% to 70% of its manufacturer rated capacity and efficiency because of improper instalations. Like your body, your home heating and cooling equipment relies on many things to work together efficiently so you get maximum comfort with a minimum energy cost. Think of the airflow through your house like blood through your veins. Proper blood flow (air travel) will cause optimal environments. Most contractors don't even know how to diagnose all the parts of your HVAC system, let alone measure and show you actual numbers representing the blood pressure of your HVAC system.
We are NCI trained heating, ventilation, and air conditioning (HVAC) professionals experienced to test systems just like yours to determine existing efficiency and then optimize your home for comfortable air in every season. Our professionals can also pinpoint troubles in your HVAC system and fix them.
In its simplest form, air balancing is the process of testing and adjusting your air conditioning system to deliver the right amount of air to each room in your home.  The actual air balancing process includes a number of related tests that determine the performance of your air conditioning and heating system. It's not uncommon to find a system 30% to 50% low on airflow. Air passes through the equipment and carries the heating or cooling inside. The effectiveness of the equipment is entirely dependent on the amount of airflow. When your COMFORT SOLUTIONS technician measures the airflow, he or she can "see" system performance. With this information he or she can diagnose, repair, and balance the duct system for maximum performance. The end result is having rooms that are the same temperature, have cleaner air, better humidity control, and real energy savings.
Why is My Duct System So Important?
The duct system is a series of conduits that carry the warm and cool air from your air conditioning and heating equipment into your home and then take it back to the equipment. The ducts also control how much air is delivered to each room. The right amount of air will keep the room temperatures where they need to be. If ducts are damaged, improperly installed, or the wrong size, they can cut your system's ability to heat or cool by more than half on hot or cold days, — when you need it the most.
How Do I Know How Well My System Is Working?
Ducts move air, and air is invisible. So to determine if your ducts work or not, air properties must be measured. An NCI-Certified Professional can measure how much air goes to each room and compare it to how much is needed. He or she will also take other measurements — including temperatures and pressures — to determine how well your ducts work. Then your COMFORT SOLUTIONS Professional will review the results of the test with you.
Unfortunately few have the knowledge or own the tools and instruments necessary to measure the performance of your duct system. If they can't measure it, they have no idea how to fix it, or even where to begin. Most just assume the ducts are working fine. That is how COMFORT SOLUTIONS is a different kind of heating and cooling company.
What Is The Difference Between R-22 And R-410A Refrigerants?
Refrigerants are what make air conditioning possible. Contained within the coils of an air conditioner, these liquid agents cool and dehumidify indoor air. For years, the most common refrigerant used in air-conditioning systems was R-22.
In response to growing environmental concerns, production of systems using R-22 refrigerant is being phased out. Lennox has led the way in the manufacture of cooling systems that use chlorine-free R-410A refrigerant. Because R-410A contains no chlorine, it is considered ozone-friendly.
What Is Two-Stage Cooling?
Two-stage cooling means the air conditioner or heat pump has a compressor with two levels of operation: high for hot summer days and low for milder days. Since the low setting is adequate to meet household-cooling demands 80% of the time, a two-stage unit runs for longer periods and produces more even temperatures.
Longer cooling cycles also translate to quieter, more efficient operation and enhanced humidity control. Compared to a single-stage unit, a two-stage air conditioner or heat pump can remove twice as much moisture from the air. This is important because when moisture levels are high, there's a higher potential for mold and other pollutant problems.
What Is A Heat Pump?
A heat pump is an all-in-one heating and air conditioning system that works year-round to keep you comfortable. During warmer months, a heat pump works as a normal air conditioner. It extracts heat from inside the home and transfers it to the outdoor air. In colder weather, however, the process reverses—the unit collects heat from the outdoor air and transferring it inside your home.
Even when the air outside feels extremely cold, the air still contains some heat. The heat pump pulls the heat from this cold outdoor air and sends it inside to warm your home. When there's not enough heat in the outside air to meet the demand of the thermostat setting, an electric heater supplements the outdoor air to warm the home. Extremely efficient, this process produces two to three times more heat than the energy it uses.
What Is AHRI?
According to the Air-Conditioning, Heating, & Refrigeration Institute (AHRI), AHRI is the trade association representing more than 350 manufacturers of air conditioning, heating and commercial refrigeration equipment with Lennox being a part of this highly rated global industry. AHRI is home to the industry's three performance certification programs for indoor comfort and commercial refrigeration equipment and components:
ARI Performance Certified (air conditioning and refrigeration equipment and components)
GAMA Efficiency Rating Certified (space and water heating equipment)
I-B-R (hydronic heating products)
Aside from these three tiers, AHRI is viewed as a resource for industry shipment data, education and workforce information and research. Lastly, AHRI develops industry-recognized performance standards for industry equipment.
As a homeowner, the AHRI is a globally recognized and industry respected certification program. Our certified products are tested through the AHRI to ensure that you are getting the quietest, most efficient, energy star-rated and high-performance products.
More can be learned and searched in the AHRI certification directory on their website.
What Is An AHRI-Matched System?
An AHRI-matched system is recorded by  AHRI as a properly matched system. Only upon performance verification is a certification symbol applied to HVACR products to serve as visual statements of conformance. AHRI certification means its efficiency and capacity ratings have been verified by AHRI, the governing trade association for the Heating and Air Conditioning Industry.
Are All Air Filters Created Equal?
There are several factors to consider when choosing a filtration system, starting with sensitivity to allergens. The more sensitive a person is to allergens, the greater the need for a high-efficiency filtration system.
Efficiency
The efficiency of the air filter should be a top consideration. Efficiency is based on the size of the particles captured by an air filter. The higher the efficiency, the more effective it will be. Look for the filter's MERV (Minimum Efficiency Reporting Value) number, the industry standard for rating filters based on their performance. Residential filters typically have an MERV range of one to eight. Higher ratings ranging from 10 to 16 indicate more efficient filters. High-efficiency particulate air (HEPA) systems use hospital-grade filtration technology with a performance that's equivalent to a MERV 17 filtration efficiency or higher.
Higher filter efficiency not only helps clear the air, but it also improves airflow. Generally, the more efficient a filter is, the less airflow reduction there will be.
Cost
Cost is another major factor—both in terms of the initial purchase price and expense of maintenance and upgrades. Purchasing a filter of reasonably high quality can save you money over the long term. Inexpensive filters may not provide the level of filtration you need and may also require frequent filter replacement.
Type
Among the many filtration products available are pleated filters, which are constructed of fiberglass or synthetic fibers woven into a more dense material. The pleats are arranged in V-shaped forms to increase the area of the filter material without increasing the face area. This increases the particle-holding capability.
Germicidal lights use intense ultraviolet light to sterilize surfaces. Each solution removes and destroys allergy-aggravating particles and germs.
Electronic air cleaners (EACs) take recirculated air and pass it through a prefilter that traps large pollutants. Then, ionizing wires give a positive electrical charge to remaining particles. A negatively charged collecting section captures the particles. High-efficiency particulate air (HEPA) filters are also very effective at small-particle removal. An optional carbon canister can help control odors and chemicals.
What Is Two-Stage Heating?
Two-stage heating means the furnace has two levels of heat output: high for cold winter days and low for milder days. Since the low setting is adequate to meet household heating demands 80% of the time, a two-stage unit runs for longer periods and provides more even heat distribution.
Longer, low-capacity operation has many advantages:
Consistent comfort
Two-stage heating eliminates the temperature swings associated with standard furnaces, regulating temperature to within as little as one degree of the thermostat setting.
Quiet operation
Two-stage furnaces start in the first stage, when the amount of heat required is lower, instead of reaching full capacity all at once. That means there's no sudden "kick" or blast of air.
Improved air filtration
Low-speed operation allows your filters to capture more contaminants (because air is constantly passing through them), so you can breathe easier.
Efficient performance
Because the furnace operates mostly in its lower-capacity first stage, it burns less fuel than a standard furnace that always runs at full capacity and shuts off when the heating demand has been met.
INSULATION
Arctic Insulation is part of the Comfort Solution's family. Our insulation company was founded in 2005 on the premise of being a different type of insulation company. One built around experienced installation experts capable of using all types of insulation products including spray foam, fiberglass, cellulose, rock wool, and foam board. Most construction projects need multiple types of insulation to perform correctly, be believe one insulation company should solve all of your building's needs.
GET A FREE QUOTE
FREQUENTLY ASKED
QUESTIONS
R-value measures insulation's resistance to heat flow. It can also be referred to as "thermal resistance." The higher the R-value, the greater the insulating power. All materials having the same R-value, regardless of type, thickness, or weight, are equal in insulating power. The R-value of different insulating materials must be based on test methods established by the American Society of Testing and Materials (ASTM). Don't forget that R-values are determined by material type, thickness, and installed weight per square foot, not by thickness alone. Insulation helps keep your home cool during the summer months and warm during the winter months.
Insulation saves money, increases home comfort, and protects the environment by reducing energy use. According to the U.S. Department of Energy (DOE), the typical U.S. family spends close to $1,500 each year on energy bills. DOE statistics show that, typically, 44% of a homeowner's utility bill goes for heating and cooling costs. DOE states that homeowners may be able to reduce their energy bills from 10% to 50% by taking certain steps. One of the major steps is increasing the amount of thermal insulation in their existing homes or purchasing additional insulation when buying new homes.
Unless your home was constructed with special attention to energy efficiency, adding insulation will probably reduce your utility bills. The amount of energy you conserve will depend on several factors: your local climate; the size, shape, and construction of your house; the living habits of your family; the type and efficiency of the heating and cooling systems; and the fuel you use. Energy conserved is money saved, and the annual savings increase when utility rates go up. Insulation upgrades also add to the value of your home.
"Insulation," says Bob Vila, host of the nationally syndicated TV program that bears his name, "is the most efficient energy-saving expenditure." Vila says homeowners should check attics to determine the amount of insulation already installed. "Most homes built before 1980 have inadequate insulation," he said, noting that if insulation between the joists of the attic floor comes only to the top of the joist, it probably makes sense to install more insulation.
The U.S. Department of Energy recommends home insulation R-values based on where you live. See R-value recommendations  for your climate zone.
Be sure your new home complies with  current building code requirements for insulation. These building codes establish minimum levels of insulation for ceilings, walls, floors, and basements for new residential construction.
Fiberglass is made from molten sand or recycled glass and other inorganic materials under highly controlled conditions. Fiberglass is produced in batt, blanket, and loose-fill forms.
Rock and slag wool are manufactured similarly to fiberglass, but use natural rock and blast furnace slag as its raw material. Typical forms are loose-fill, blanket, or board types.
Cellulose is a loose-fill made from paper to which flame retardants are added.
Foam insulations are available as rigid boards or foamed-in-place materials that can fill and seal blocks or building cavity spaces. Foams are also used in air sealing to fill gaps, cracks, or openings.
Reflective materials are fabricated from aluminum foils with a variety of backings such as polyethylene bubbles and plastic film. Reflective insulations retard the transfer of heat; they can be tested by the same methods as mass insulation and therefore assigned an R-value.
A Radiant Barrier is a building construction material consisting of a low emittance (normally 0.1 or less) surface (usually aluminum foil) bounded by an open air space. Radiant barriers are used for the sole purpose of limiting heat transfer by radiation.
Once you have chosen an insulation contractor, make sure the contract includes the job specification, cost, method of payment, and warranty information provided by the insulation material manufacturer. Make sure that the contract lists the type of insulation to be used and where it will be used. Make sure that each type of insulation is listed by R-value.
Avoid contracts with vague language such as R-values with the terms "plus or minus"; "+ or -"; "average"; or "nominal."
Beware of any contract or verbal offering that quotes the job in terms of thickness only (e.g. "14 inches of insulation"). Remember, it is the R-value — not the thickness — that tells how well a material insulates. When buying insulation, be sure not to get sidetracked by the thickness of the material
Yes. Insulation is an efficient way to reduce unwanted sound, and it is commonly used to provide a more comfortable and quieter interior environment. Insulation effectively reduces noise transmission through floors and through interior and exterior walls. A professional insulation contractor can help you select the proper insulation for your needs. Visit Owens Corning's Quiet Zone for information on controlling noise
What is the difference between open cell and closed cell foam?
Open Cell foam is identified as a 0.5 pounds per cubic foot. It is made up of tiny cells of foam that are not completely closed. The cells are broken and air fills all of the "open" space inside of the material. This makes the foam have a soft feeling. Open Cell foam has an r-value of 3.4 to 4.5 per inch.
Closed Cell foam is a 2.0 pounds per cubic foot. The cells are closed and packed tight together. They are filled with gas that helps the foam rise and expand. Closed Cell foam is a greater insulator due to its denser properties. Closed Cell foam has an r-value of 5.4 to 7.2 per inch.
AEROBARRIER
In our company's endless quest to help build comfortable, long lasting and safer homes we invested in the most innovative air sealing technology to hit the industry in 25 years. The product won the prestigious IBS (International Builder's Show) most innovative product in 2018. AeroBarrier is a game changing automated air sealing system that simultaneously measures and seals building envelope air leaks—with guaranteed results. AeroBarrier requires no manual labor to apply and removes any sealing guesswork.
GET A FREE QUOTE
FREQUENTLY ASKED
QUESTIONS
Is the sealant safe to use inside the home?
Yes, the AeroBarrier system uses a commercially available sealant. The sealant is GreenGuard Gold Certified, meaning that it meets the stricter certification requirements for use in schools and healthcare facilities.
How much will this tighten the house?
AeroBarrier can meet whatever tightness requirements the space was designed to handle. The AeroBarrier technology provides real-time air tightness readings and allows the process to be stopped at any time once the required tightness is reached.
What size leaks will this seal?
The AeroBarrier process will seal gaps up to 1/2" wide and as small as a human hair. Aerosol sealing is very effective at sealing narrow gaps and extremely small holes that are typically not cost-effective or are missed when sealed manually. In general, the larger the leak the longer it will take to seal.
How long does the process take?
The sealing process for a 2,000 sq. ft. house typically takes one to two hours, depending on initial tightness. Additional time is required for setup and cleanup.
What does the sealant look like after it is applied?
The sealant looks like grey caulk. Once it dries it can be painted.
How long after the sealing process can you work in the house?
The space needs to be aired out for 30 minutes after sealing. This is done by opening windows and running the fan. Work in the space can continue as soon as the sealing equipment is removed.
How much will the house be pressurized?
A blower door is used to pressurize the space to about 100 Pascals – about twice the pressure used for a standard blower door test. The higher pressure helps reduce the sealing time without damaging the house. In some cases, lower application pressure (~75 Pa) will be considered to prevent over pressurizing attic entrances or other large openings.
What surfaces need to be protected?
During rough-in stage, minimal preparation is required. Electrical outlets, plumbing penetrations, bathroom/kitchen vents, etc should be covered. The sealant will not stick to vertical surfaces, so there is no need to cover windows or walls.
After rough-in, the sealing will produce a thin layer of sealant on horizontal surfaces that can be removed with everyday household cleaners. Any finished horizontal surfaces need to be covered and any large intentional openings (e.g. exhaust fan ducts) need to be covered manually.
Can the sealing be performed in cold weather?
Although the sealing equipment can heat the air used for pressurizing the space, there are practical limits to aerosol sealing when it comes to weather conditions. In very cold conditions, there is concern that the sealant may freeze during application. So, an outdoor temperature of 40˚F or higher is the most appropriate. Temperatures below 40˚F may require additional steps.
ENERGY AUDITS
Wanting to master the building envelope and become even better insulators, becoming certified RESNET Energy professionals was the next logical step. Since our inception, in 2007, we have certified over 10000 homes in energy efficiency programs like Energy Star, Iowa Green Streets, LEED for Homes, and Enterprise Green Communities. Our energy consultants have over 100 years combined experience in the construction industry. We have over a dozen energy professionals available to help solve your energy efficiency questions. From certifying homes in energy efficiency programs, to helping with IECC energy code requirements, or even trouble shooting uncomfortable homes—we have all the experience to help. We have experience with thermal imaging, blower door testing, HVAC duct leakage testing, air balancing and HVAC load calculations.
GET A FREE QUOTE
FREQUENTLY ASKED
QUESTIONS
What is the difference between an Energy Rating and an Energy Audit?
Essentially, the difference between an energy rating and energy audits is that an energy rating measures a home's energy performance as compared to other similar homes, while energy audits show homeowners where and how their homes are losing energy. An energy rating will result in the home receiving a HERS Index (Home Energy Rating System) Score, which has been likened to a MPG (miles-per-gallon) sticker for homes. It gives homeowners, and prospective buyers, a good idea of what that home costs to run and how energy efficient it is. Energy audits identify a home's energy problems and provide the homeowner with cost-effective solutions to those problems.
Are there different kinds of Energy Audits?
Most contractors offer two types of inspections: Basic Energy Audits and Advanced Energy Audits.
Basic Energy Audit
A basic energy audit is a visual inspection that doesn't include the use of diagnostic testing equipment. Its purpose is to assess the general energy performance of an existing home including:
Building envelope features (windows, doors, insulation, ducts) and ages.
Heating, cooling and ventilation equipment types, characteristics and ages.
Appliance and lighting characteristics.
Comfort complaints.
Visible moisture issues.
Visible health and safety issues.
Advanced Energy Audit
It expands on the home energy survey by collecting more detailed information regarding the home's energy usage, as well as a more thorough financial analysis of its energy costs.The general energy audit also includes diagnostic testing using specialized equipment such as a blower door test, duct leakage tester, combustion analyzer and infrared camera. These tests are done to determine:
The location and number of air leaks in the building envelope.
How much leakage is occurring from HVAC distribution ducts.
How effective is the insulation inside walls and ceilings.
Any existing or potential combustion safety issues.
What are the benefits of an energy audit?
Many houses suffer from a number of problems that homeowners don't realize are actually energy related. Energy audits help homeowners discover where and how their homes are using energy inefficiently, and what can be done to rectify the situation. Some home energy benefits include:
Improved home comfort
Save money on energy bills
Uncover hidden problems such as improper ventilation (which encourages growth of mold/mildew)
Produce consistent indoor temperatures
Increase home resale value: by having an energy audit and making necessary adjustments, your home's value will improve and you'll have better marketability when you are ready to sell
Monetary return on investment
Lower environmental impact
FREQUENTLY ASKED
QUESTIONS
CMA Program
Comfort Maintenance Agreement program is a complete maintenance strategy for all the major heating and cooling systems in your home. comfort Solutions makes it easy for you to leverage one company to service your HVAC, Energy, and Air Quality with effective preventative care for your home while giving you peace of mind.
PROGRAM HIGHLIGHTS
Comprehensive Clean & Tune that keeps your system running at peak efficiency
15% discounts on all parts, including compressors, and heat exchangers
Priority over others any time their system experiences a problem
24/7 emergency service year-round with no overtime charges
Fewer system failures with regular maintenance extends the life of the system
Preventative Service Agreements are transferrable to new owners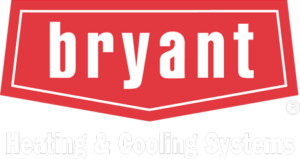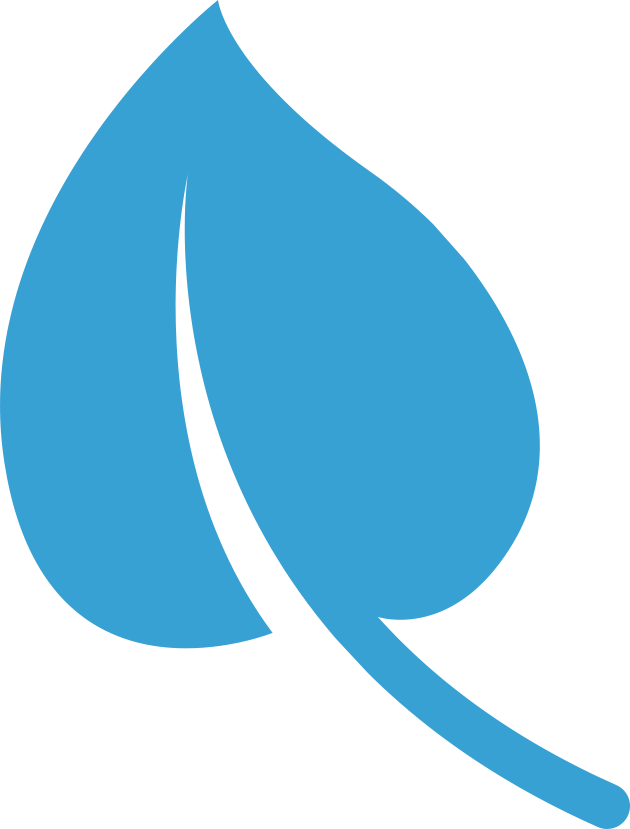 PROMOTIONS
JOIN
OUR TEAM
Are you looking for a career in the HVAC or energy auditing industry? Are you searching for a challenging career where no two days are ever the same? Comfort Solutions is actively seeking hardworking professionals for our service team. We are always looking for potential team members with the desire to provide quality work and satisfy our customers.