About Us
Comfort Solutions is the only company in Iowa that offers a total home comfort package. HVAC, Insulation, Energy Audits, and cutting edge AeroBarrier all under one roof. Combining expertise from the worlds of heating & cooling, insulation, air sealing and energy audits, we are dedicated to making your home safer, more energy efficient, longer lasting and ultimately more comfortable than the average residence.
We understand comfort is custom and we have the experience to tailor our services to your specific needs. Fixing problems comes down to understanding how homes operate as full energy systems. Our professionals have the experience and ability to test and analyze all factors that might be negatively influencing your home. As we always say, "if they aren't testing, they're probably just guessing."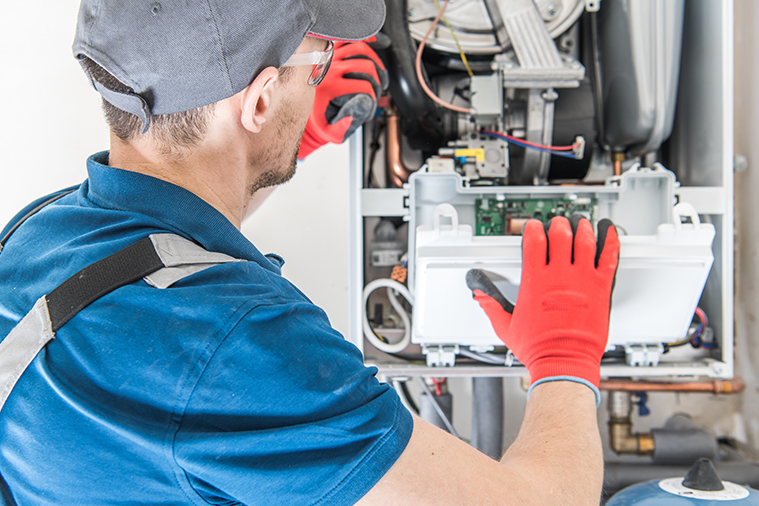 WATER HEATER HIAWATHA
STEPS FOR PROPER WATER HEATER MAINTENANCE
Your water heater in Hiawatha, Iowa is starting to get old, and you're worried that it needs regular maintenance. However, you have never performed any maintenance on this unit before. As a result, you need to fully understand the type of procedures necessary for managing this unit. Typically, many of these methods are things that you can do on your own but may require professionals.
So if you want your heater to run efficiently and want to ensure that things go smoothly, make sure that you follow these techniques. You should also contact a professional right away to get the best possible results. These experts will ensure that your unit runs effectively and keeps everything in great shape. You can even set up a regular schedule to improve that things go smoothly.
CHECKING THE TPR VALVE STRENGTH
This process is critical because your TPR valve is one of the most essential parts of your water heater. Without it, your heater cannot control the temperature of your water effectively. Typically, these valves – otherwise known as temperature pressure release valves – are usually on the top of the side of the tank. When the pipe ends up getting worn down, you need to make sure to repair or upgrade it.
Start by lifting the tab on the valve to let a little water out of the unit. If the water keeps flowing out of the tank, you should let it drain until the water is halfway out. At this point, you can turn off the valve and carefully remove it with an appropriate pipe wrench. Check the sides where it is installed to find any evidence of wearing and gauge the connectors on the valve to see if they are sealed.
If you think that you can replace any of these elements on your own, do so to keep your valve running smoothly. However, you may also need to replace the valve entirely if it is in too bad of shape. Gauging this fact is something that will take some time and a little professional expertise to handle. So don't hesitate to ask for help if you don't think you can gauge any issues with your valve operation.
FIX ANODE ROD PROBLEMS
Once you have drained half of the water in checking the TPR valve, you need to put a hose on the tank's drain and let out a few more gallons of water. This process is critical because you need to remove this water to get access to your anode rod. This rod helps to protect your water heater from various types of buildup and gradually wears down in a way that keeps your system running smoothly and efficiently.
Identify the rod – which is typically near the top of the heater or under the top plate – and carefully remove it. Inspect how much calcium has been coated on its sides. Usually, you want to replace the anode rod if it has worn down to less than one-half-inch in thickness. You should also replace it if all of the sides have been covered in calcium and you can barely see any of its original metal.
Replacement is a better choice than repairs in this situation because the anode rod needs to be fully intact to be strong enough for your tank protection. Repairs – such as removing the coating from the anode rod – will typically produce unsatisfactory results, mainly since the calcium will be tough to remove. So replace the anode rod and move on to the next step to get the best results.
CLEAN OUT THE TANK
Once you've replaced the anode rod in your water heater, you need to get rid of the sediment that is likely resting in the bottom of the tank. This sediment will cause issues with your unit's operation and must be removed entirely to ensure that it runs smoothly. Typically, you're going to want to drain the rest of the water from your tank at this point to leave behind only the sediment.
This debris can be broken apart and removed by briefly turning on the cold water in the tank. This step helps to break it apart and remove it from the bottom of the tank. Turn off the cold water and let the sediment drain out through the main valve tank. Keep repeating this process until no more residue comes out of your tank and you find only clean water flowing out through the hose.
At this point, you can close the valve and refill the tank because your necessary maintenance procedure is just about done. However, you need to make sure that you also take the time to adjust the temperature in the unit to ensure that it runs smoothly and that you don't run into any issues with its operation. Thankfully, this last step is typically the easiest to handle.
Start by placing a flathead screwdriver in the temperature dial on the side of the water heater tank. Open up the cover and use the screwdriver to adjust the temperature to 120 degrees Fahrenheit. This level is the most efficient and will produce the highest-quality heat and efficiency levels.
GET THE HELP THAT YOU DESERVE
Although these steps should be easy enough for most people to handle, you may want to contact a water heater specialist in Hiawatha, Iowa to ensure you get the best results. So contact us at Comfort Solutions to learn more about this process and how we can help you get the best efficiency.
Our A/C went out on the hottest weekend of the summer so far. I called the on call service due to it being a Saturday morning. I explained what was happening and they said that they could squeeze us in the afternoon. They called back 10 minutes later and said they were on the way. Comfort Solutions had us up and running in no time. We appreciated their promptness since we have a 5 month old son. I have recommended Comfort Solutions to many of my friends since we had our unit installed. All around a great company that cares for the customers.
Chad Weidemann
Homeowner
Reasonably priced, very professional, and very helpful. I call on these guys each spring and fall to clean and inspect my central air and furnace. And they have helped me on a couple repairs in the past, I've been doing business with them for many years!
David Olsen
Homeowner

Dedicated to making your home safer, more energy efficient, longer lasting, and ultimately more comfortable than the average residence. Serving the Cedar Rapids Area.