About Us
Comfort Solutions is the only company in Iowa that offers a total home comfort package. HVAC, Insulation, Energy Audits, and cutting edge AeroBarrier all under one roof. Combining expertise from the worlds of heating & cooling, insulation, air sealing and energy audits, we are dedicated to making your home safer, more energy efficient, longer lasting and ultimately more comfortable than the average residence.
We understand comfort is custom and we have the experience to tailor our services to your specific needs. Fixing problems comes down to understanding how homes operate as full energy systems. Our professionals have the experience and ability to test and analyze all factors that might be negatively influencing your home. As we always say, "if they aren't testing, they're probably just guessing."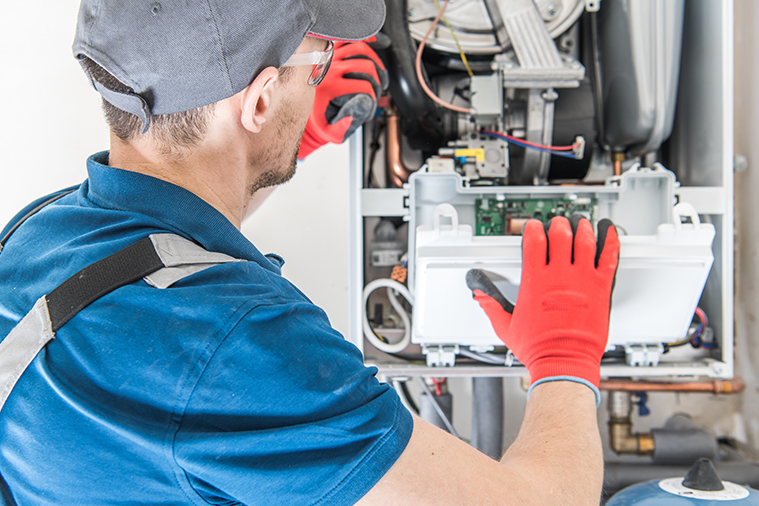 AIR CONDITIONER MARION
MAINTENANCE FOR YOUR AIR CONDITIONER
Your Marion, Iowa air conditioner is getting in pretty rough shape, and you aren't sure why it's running so poorly. There's a good chance that you need to perform maintenance on it to bring it back into good shape. The following methods are all things that you can do on your own, but which can also be done with the help of a professional if you aren't too sure how to handle these techniques on your own.
MAINTAINING YOUR FILTERS
The most natural maintenance step for your air conditioner is to remove, replace, or clean the air filters. These part of your unit will capture various fibers, dirt, and debris and keep your air protected from these items. However, a dirty filter will cause your unit to run inefficiently and may even cause damage to it that requires a professional to manage. As a result, you need to make sure you understand what type of filter you have and when you need to replace them in your home correctly.
For example, a one-inch pleated filter needs to be replaced at least once a month. Other filters can last longer but shouldn't be ignored for too long or else you run the risk of filthy air. Some filters are taken out and never reused. These are typically paper filters that are very inexpensive and which come in packs of multiple items. However, you can also have more permanent filters that you can clean under cold water and can be put back into the unit to keep it operating smoothly and efficiently.
Do you need a professional to manage this task for you? Probably not, but an expert may not be a bad idea anyway. These individuals will fully understand how to replace your filters smoothly and efficiently, and will also follow the proper time table. If you already have somebody coming to perform maintenance on your air cooling unit, you may as well have them replace the air filter. If not, make sure that you follow the directions on the unit packaging to avoid making any mistakes.
MAINTAINING THE COILS
Your air conditioner coils work to cool down Freon gas and turn it into cooler air that makes your home more comfortable. However, these coils can experience problems from time to time if you don't properly maintain them. For example, excessive dirt on the reels will insulate them too heavily and make it more difficult for them to absorb heat. You want the coils to absorb heat because this helps them avoid freezing up, which can trigger many problems with your unit's operation.
Therefore, you need to make sure that you wipe down your coils regularly to ensure that they operate smoothly. For example, you can turn off your unit and wipe them down with a rag to remove dirt, dust, and other debris. If you notice mold or other growths, you may want to clean them with a sterilizing agent and then try to find leaks. Your coils shouldn't have mold on them and typically only do if there is a leak that allows water to get on the surface of the coils. This issue usually requires a professional to manage.
Expert coil maintenance is typically a good idea if your coils continually freeze no matter how often you clean their surface. When this situation develops, there is a good chance that more severe problems are affecting your coils. For example, they may be running low on Freon or suffer from a leak that forces them to freeze. Make sure that you talk to an expert about this situation and never attempt more detailed coil maintenance on your own. Cleaning is one thing, but replacing them is another.
CLEAN THE UNIT EXTERIOR
The surface of your air conditioner may also experience a broad array of dirt buildup that may cause problems with its operation. For example, leaves, dirt, and even grass may end up getting on the surface of the conditioner or also settling near the vents. When this happens, air will flow poorly out of the unit and cause it to operate inefficiently and increase your electrical bill at the same time.
Simply wipe down the surface with a rag and use a cleaner if more serious stains won't come off. Sterilizing cleansers are a good idea if you see any mold or fungus because these can quickly grow and become a more serious issue. Also make sure to remove debris from the vents of the unit to keep it running smoothly, such as taking out sticks and other items from the vents.
Just as importantly, make sure to contact a professional repair expert if you notice any breaks in the surface that could threaten its integrity. These may occur throughout the unit in various areas, such as on the surface or near important coil areas. Pay special attention to these spots and let your repair expert examine them to make sure that your unit runs smoothly and without issue.
KEEP THE COIL FINS STRONG
Lastly, you need to make sure that the coil fins on your air conditioner are as straight as possible to prevent unit malfunction. The coil fins are on your evaporator and condenser coils and should be straight without any bends. However, they tend to bend under pressure.
Typically, you may be able to straighten the fins with your hand and a little bit of pressure on the metal. However, you might need to use a wrench to get the same effect because these fins are often quite sturdy and don't move under pressure. Make sure that you move slowly when applying pressure here.
If you're worried about this process or make a mistake and worsen the situation, contact a high-quality maintenance expert right away. These individuals will take the time to figure out where you went wrong and will ensure that you get the best repairs possible for your unit.
PROFESSIONAL HELP IS A GREAT INVESTMENT
If you need air conditioner maintenance in Marion, Iowa and aren't sure who can help, please don't hesitate to contact us at Comfort Solutions today to learn more. Our experts will work with you to help you understand this issue and will ensure that your unit runs as smoothly as possible.
Our A/C went out on the hottest weekend of the summer so far. I called the on call service due to it being a Saturday morning. I explained what was happening and they said that they could squeeze us in the afternoon. They called back 10 minutes later and said they were on the way. Comfort Solutions had us up and running in no time. We appreciated their promptness since we have a 5 month old son. I have recommended Comfort Solutions to many of my friends since we had our unit installed. All around a great company that cares for the customers.
Chad Weidemann
Homeowner
Reasonably priced, very professional, and very helpful. I call on these guys each spring and fall to clean and inspect my central air and furnace. And they have helped me on a couple repairs in the past, I've been doing business with them for many years!
David Olsen
Homeowner

Dedicated to making your home safer, more energy efficient, longer lasting, and ultimately more comfortable than the average residence. Serving the Cedar Rapids Area.